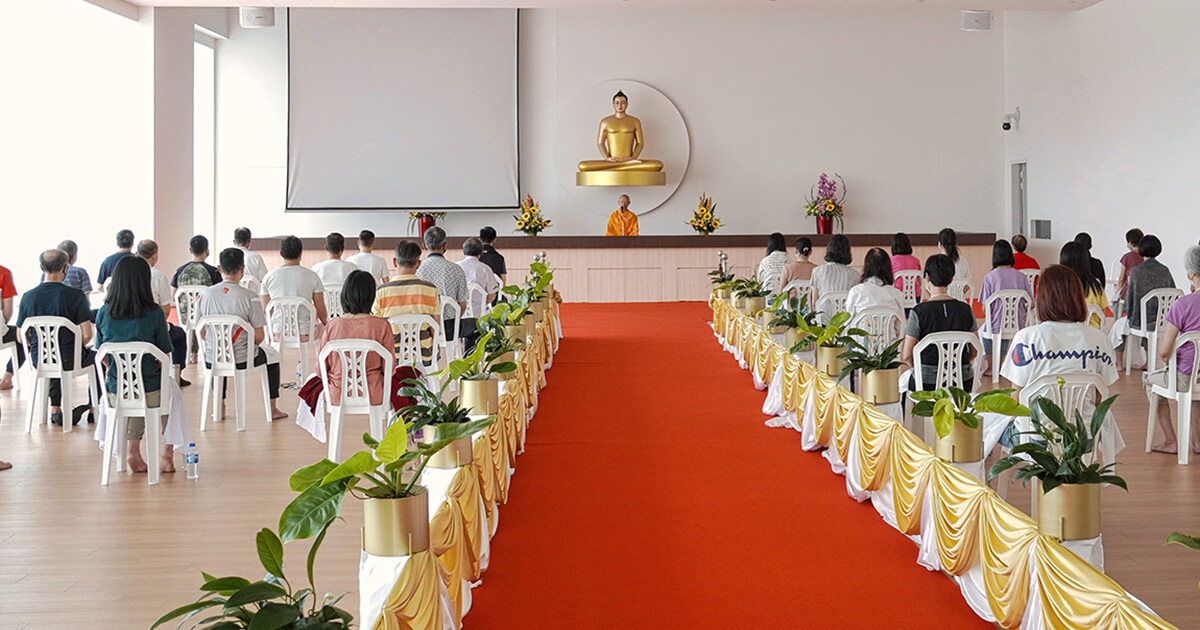 Are you new to meditation and wish to learn how to meditate? If your answer is "yes", this course is for you!
From the year 2000, Dhammakaya Centre Singapore has been providing meditation classes for anyone who wishes to learn how to meditate.
Conducted in Chinese, our meditation course is taught by an experienced meditation practitioner with more than 20 years of meditation instruction experience. This course is designed with beginners in mind, easy and enjoyable with relaxation at the heart of the practice.
The course is structured into 12 weekly lessons. The duration of each class is 2 hours, consisting of simple body stretching exercises, meditation instructions, guided meditation practice and so on. It is held at DCS Building, in our bright and tranquil meditation hall, suited for meditation practice.
Thousands of students have attested to the benefits of meditation, having completed the course, and continuing to practice what has been taught. Meditation relaxes the mind and body. It helps improve our physical health, reduces stress, and increases overall happiness. Incorporating meditation into our regular daily routine helps us lead relaxed, happier lives.
Come experience what meditation can do for you with our Basic Meditation Class!
This course is provided free-of-charge with the kind support of our sponsors.