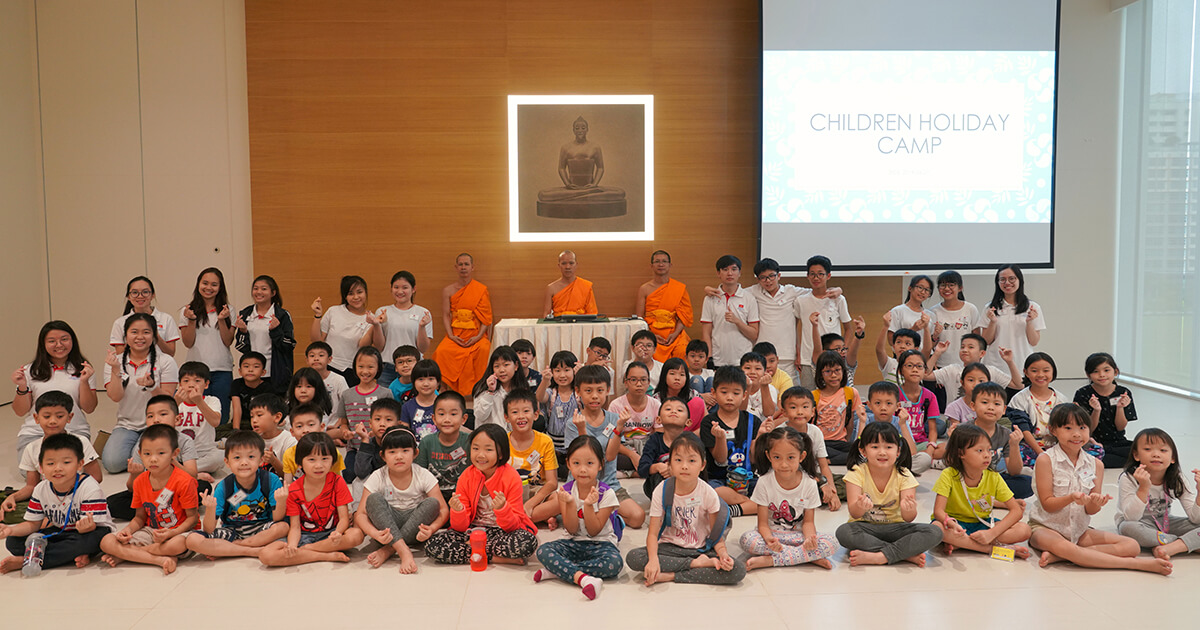 At DCS, we believe in nurturing and grooming our children to be morally good from young as they are the future leaders of the world. As such, DCS has been organising Children's Buddhist classes since 2001, for children aged 7 to 12 years old.
Our classes are designed to cultivate good habits and inculcate moral values through simple meditation exercises, lots of fun and creative activities for the children so they may learn through play.
Examples of past topics include, "not associating with bad friends", "respect persons worthy of respect", "practise giving" and "good conduct".
If your child is aged between 7 to 12 years old, we welcome you to register your child for the class! The class is held on the last Saturday morning of every month.
Note: First-come-first served for registration as we have limits on the class size due to Covid-19 social distancing measures.
和平的小太阳 – 儿童佛学班
新加坡法身寺注重孩童的道德发展教育,因为今日的孩童是世界未来的主人翁。自2001年起,新加坡法身寺便定期举办儿童佛学班,专为7岁到12岁的儿童而设。
儿童佛学班的概念是通过简单的静坐方法和富有创意性的活动,让孩童们"寓学于戏,在游戏中学习";陶冶孩童们的品德,灌输他们良好的价值观。
儿童佛学班的过往主题包括"不结交坏朋友","恭敬值得我们尊重的人","学习布施","良好的德行"等等多项的主题,为孩子们培养良好的道德与品行,使他们能更茁壮的成长。
如果您的孩子介于7岁到12岁,今天就为他们报名参加吧。儿童佛学班在每个月的最后一个星期六上午举行。
备注:防疫措施下,开班人数有限。先报名者优先,敬请谅解。