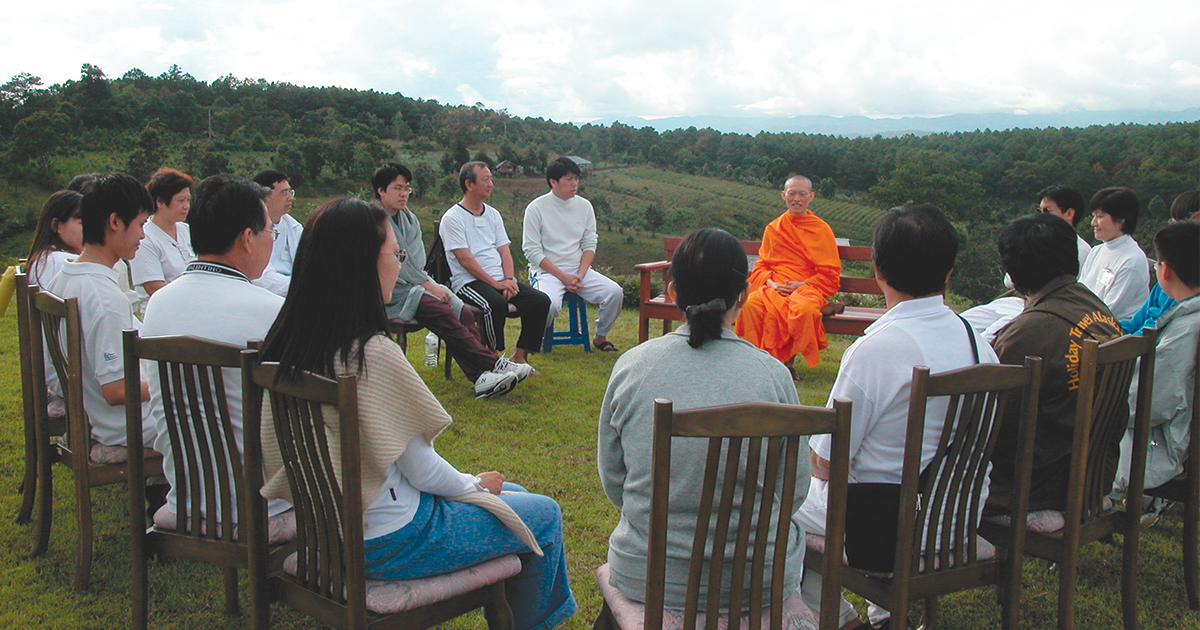 Meditation Retreat
The first Chinese Middle Way meditation retreat was conducted in December 1999 at Panawat, Chiangmai. Under the supervision of Venerables, to date, the centre has already conducted the 19th Batch of Chinese Middle Way Retreat.
The retreat programme was designed to promote intensive meditation practices for the participants. Four lessons were conducted each day, for six days. The retreat has been the favourite choice for many keen meditators as they long for a good break away from the hustle and bustle of city life in Singapore. Besides, the quiet and serene environment provided by the natural surroundings in Chiangmai was the bonus point for the participants.
This retreat programme is an international programme open to all nationalities all over the world. Over the past 10 years, the Chinese Middle Way has seen participants from the United States of America, Myanmar, Thailand, China, Indonesia, Malaysia, Hong Kong, Taiwan and Singapore. It has hence been proven that meditation is a universal activity that can be practised by people from different countries and of different races and religions.
---