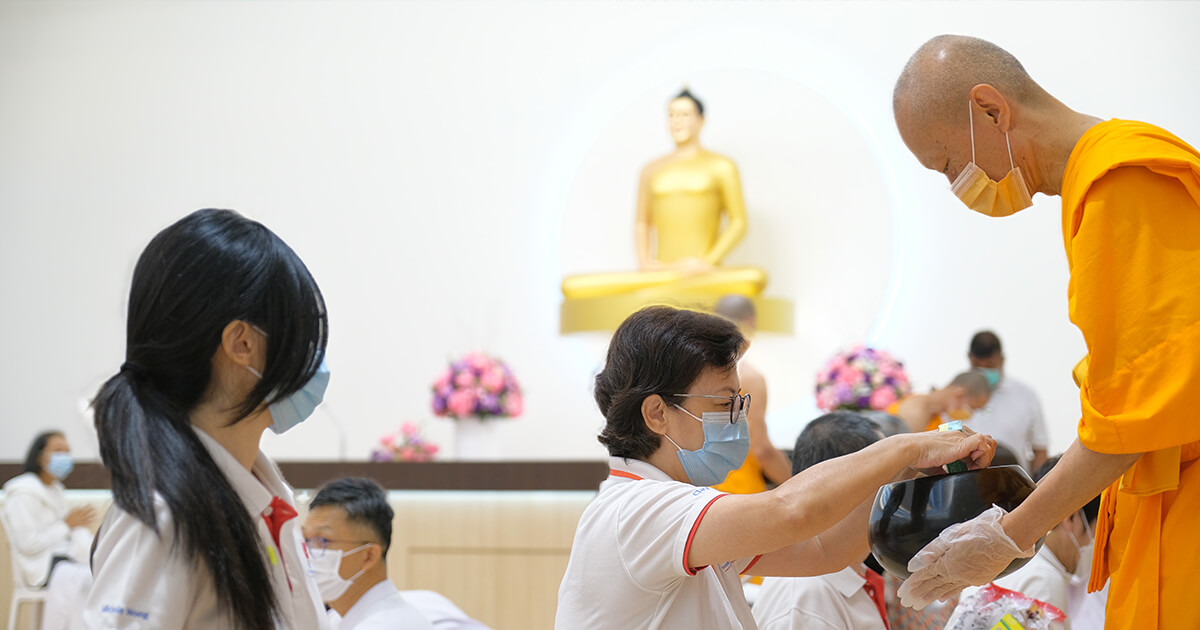 The traditional practice of Buddhist monks going round every morning to receive alms means reaching out to the laity for food. In this way, the monks need not worry about food or sustenance and would channel their time and energy in practising as well as propagating the Dhamma.
In return, the monks will provide spiritual guidance to the laity in the form of Dhamma teachings enabling us to live our secular life positively, happily and set ourselves right on the path of enlightenment. Through alms offering, the monks learn to remove their ego and receive all alms with equanimity, compassion, purity and joy.
In Singapore, the daily practice of requesting alms from the laity is uncommon. To ensure the continuity of this ancient Buddhist practice inherited from the time of the Lord Buddha, DCS holds an Alms Offering activity every second Sunday of the month for all well wishes to experience and understand its significance.
We welcome you to join us in this noble act of giving. Let us come together to support the monastic community and extend Buddhism for the benefit of all sentient beings. DCS will prepare the items for the alms offering so it's convenient for all to participate in the offering.
Schedule
10:15am: Taking Refuge in the Triple Gem, Observance of the 5 Precepts, Alms Offering
10:50am: Group Meditation
12.30pm: Offering of Sanghadana
12:45pm: Event ends