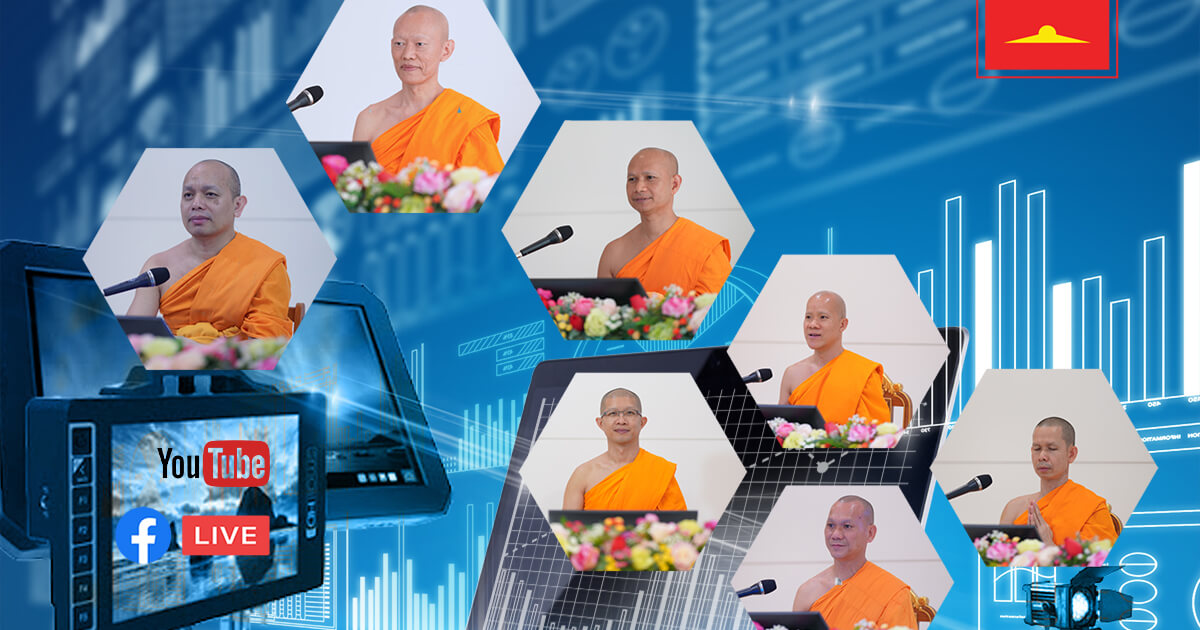 On 31st March 2020 when the world was caught in the storm of Covid-19, Dhammakaya Centre Singapore unveiled our online programme, aptly named "Stay Home Meditation" on our Facebook page and YouTube channel.
In these unprecedented times when there were more unknown than known, the program aimed to help people reduce their anxiety and keep calm through the practice of meditation in the comfort of our home. When practiced correctly, meditation is scientifically proven to generate positive energy and beneficial to physical health.
Broadcasted live from 8p.m to 9.30p.m daily, the "Stay Home Meditation" programme is conducted in Mandarin and consists of three segments, Chanting of Dhammacakkappavattana Sutta, Guided Meditation, and Dhamma talk by one of our venerables.
Over time, the programme became a daily staple to our Singapore viewers and gained popularity from overseas viewers in Malaysia, Thailand, Hongkong, Macau and Indonesia.  The "Stay Home Meditation" is now a daily online activity, with a steady pool of viewers.
Please do tune in and join this daily programme on our Facebook page or YouTube channel.