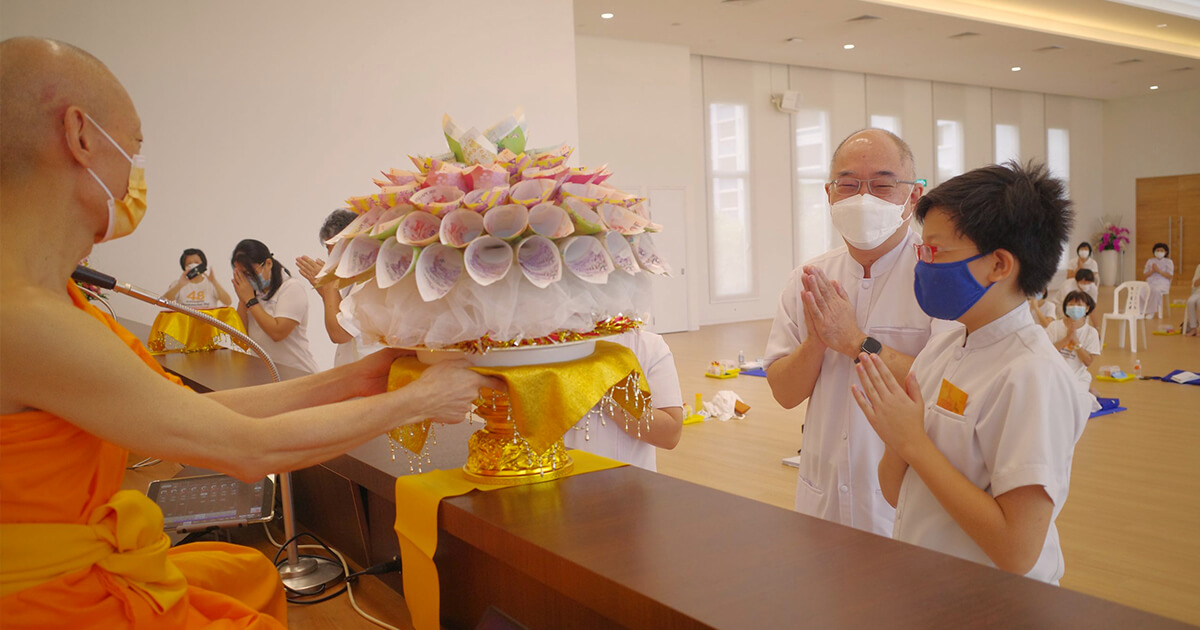 The Buddha said human life is rare and precious. Our birthday is a timely reminder of our purpose in life, to cultivate merits and pursue perfections. As such, we should take the opportunity during our birth month to come and perform meritorious deeds together.
Join us in this joyous birthday celebration event!
Please register for the event here.
Schedule
10:15am: Taking Refuge in the Triple Gem, Observance of the 5 Precepts, Alms Offering
10:30am: Group Meditation
12.30pm: Offering of Sanghadana, Birthday Month Celebration
12:45pm: Event ends
第三个星期天: 同月庆生
佛说生而为人难得,我们应当不放逸,好好把握宝贵生命时间精进修行,累积功德,勤修波罗蜜。因此,在我们庆祝生日的月份,让我们一同来到新加坡法身寺,诵经,持戒,静坐,参与布施等各项功德活动。
请点击预约,报名参加这充满幸福感的同月庆生活动吧!
时间表
10:15am: 早课,三皈五戒
10:30am: 团体共修
12.30pm: 供养斋僧,同月庆生
12:45pm:共修结束